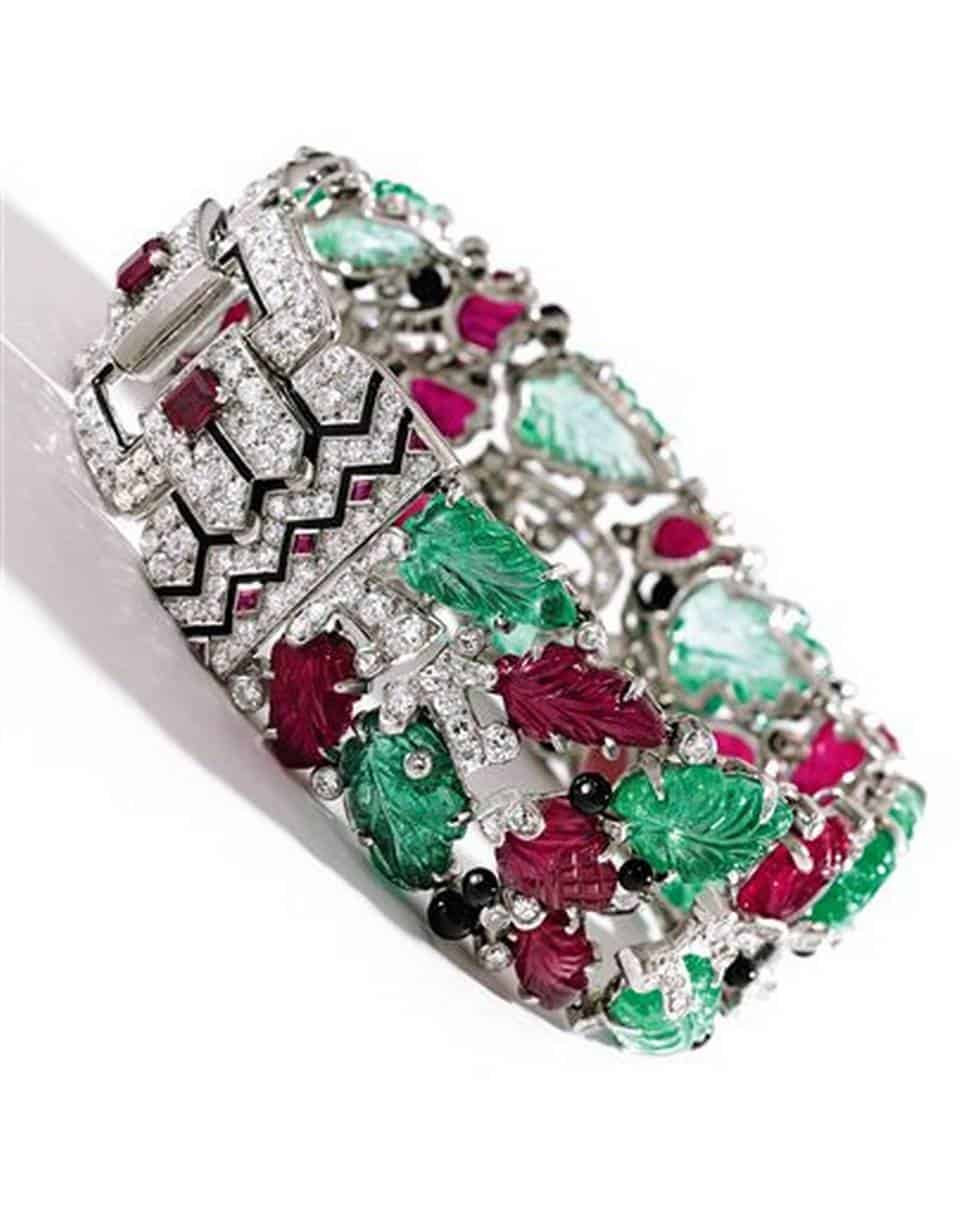 Platinum, Ruby & Emerald, Diamond and Enamel 'Tutti Frutti' Bracelet, Cartier, New York, circa 1928. Estimate: $750,000/1 million. Photo: Sotheby's.
The Art Deco era ran from the Roaring Twenties until the mid 1930s—though truth be said, the style has never fully ran out of favor. Characterized by strong symmetry, streamlined shapes, and geometrical forms, the Art Deco jewelry of the time was mostly set in white gold and platinum. Influenced by the Cubism art movement, diamond cuts such as the baguette, triangle, caliber, and shield were developed and widely used in all jewelry. A "fruit salad" look composed of carved colored gemstones also became in vogue, as did the dramatic combination of coral with diamonds.
Egyptian motifs were introduced with the discovery of King Tut's tomb in 1923. Scarabs and sphinxes became popular designs, along with colored stones like lapis lazuli, chalcedony, and carnelian. In an age where the automobile rose to prominence, speed also was a driving motif seen in jewelry designs that featured cars, planes, and arrows. Flexible diamond strip bracelets were also debuted during the Art Deco period, as well as long ropes of pearls made affordable by the sudden widespread availability of cultured pearls.
Many see Art Deco as a protest against the excesses of Art Nouveau. As a design movement, it received great fanfare with the 1925 L' Exposition Internationale des Arts Decoratifs et Industriels Modernes' in Paris. Throughout the 20s and 30s the Cartier house and Van Cleef & Arpels were instrumental in driving its popularity worldwide. The style regained its US popularity during the late 1960s and early 1970s. Today, many top jewelry designers continue to offer Art Deco-style jewelry in their original collections.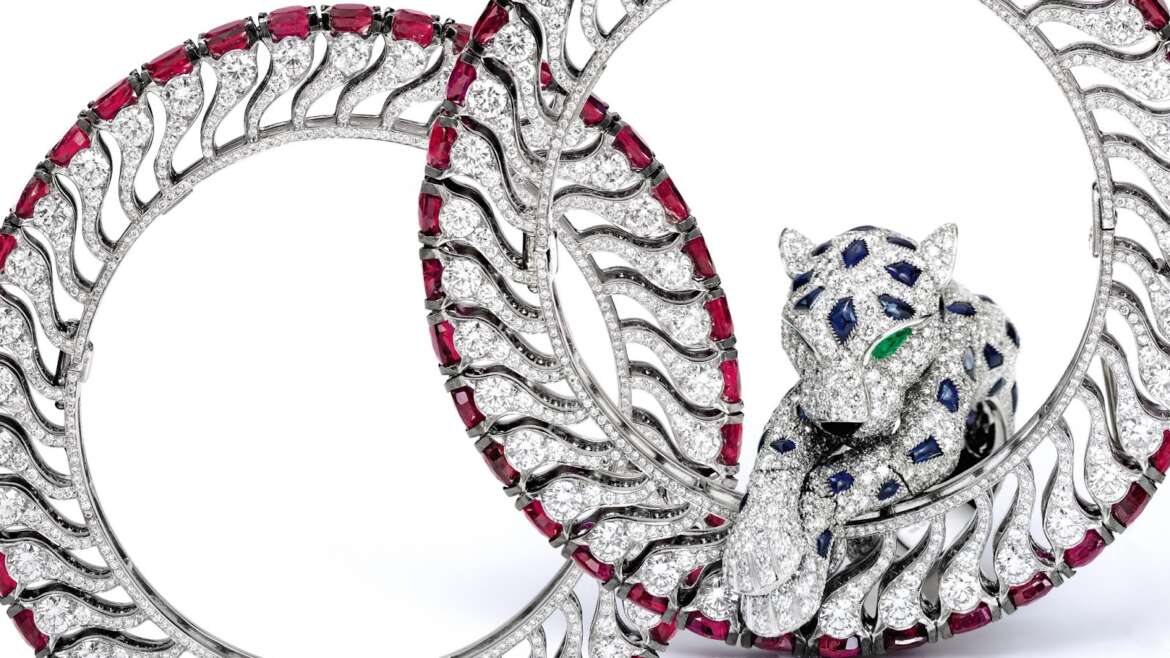 Cartier Panthere. The start of an icon. Mid 1920s.